Regular price
$14.99 USD
Sale price
$14.99 USD
Unit price
per
Sale
Sold out
CAUTION: Please note the bottom does NOT fit the glass bottle or other brand's feeder. It's 100% compatible with Muse Garden feeders.

NO LEAKS - Thicker gasket applied to prevent leaks

EFFECTIVE BEE GUARDS - Smaller feeding holes to keep bees out

SAFER TO BIRDS - Upgraded process on feeding holes, which is smoother than ever and will never hurt hummingbirds' tongues.

EASY INSTALLATION - Screw-on assembly, easy to operate.

ENVIRONMENTALLY-FRIENDLY AND NON-TOXIC - Made with environmentally-friendly materials.
What's in the box
Metal Cover x 1
Plastic Bottom x 1
Gasket x 1
Share
View full details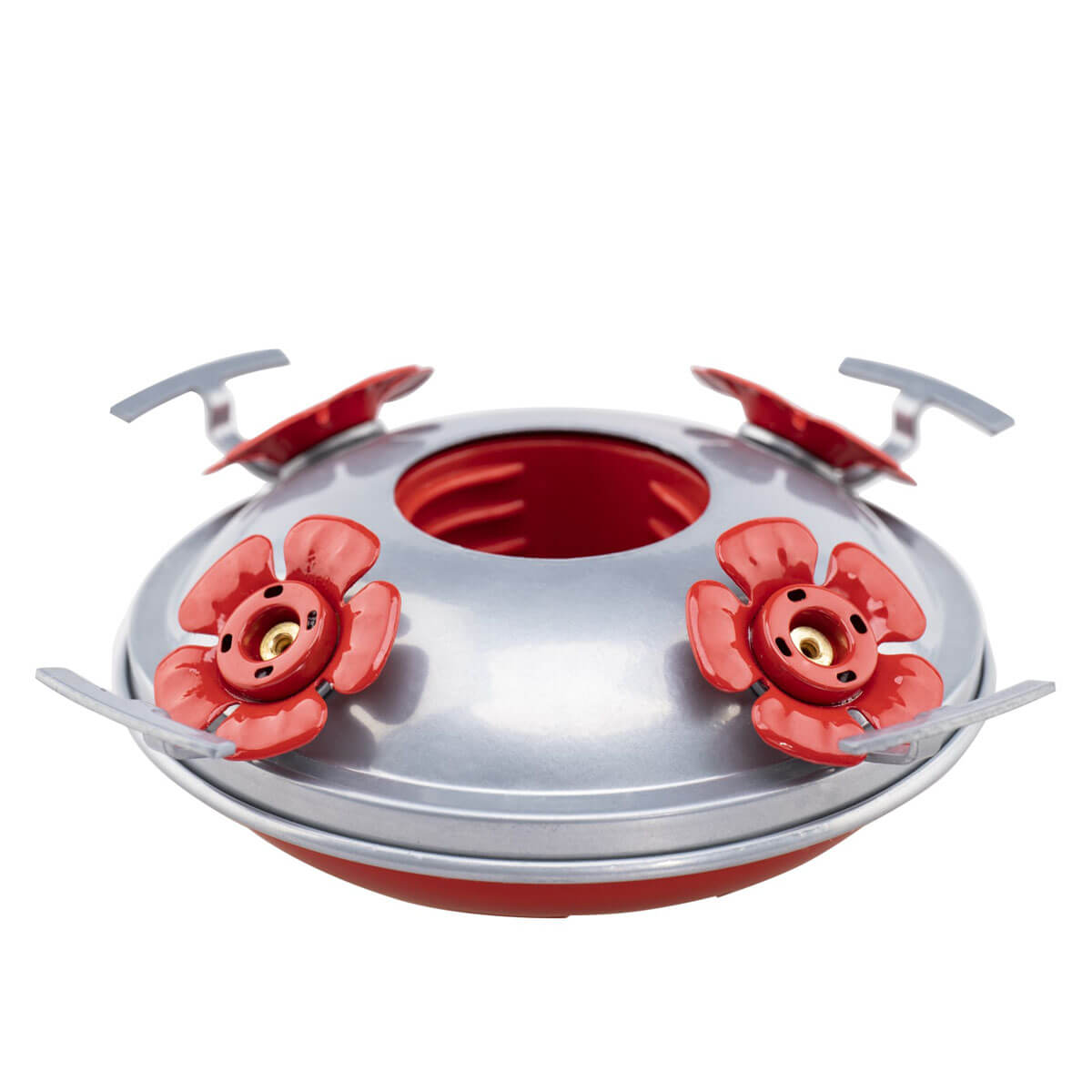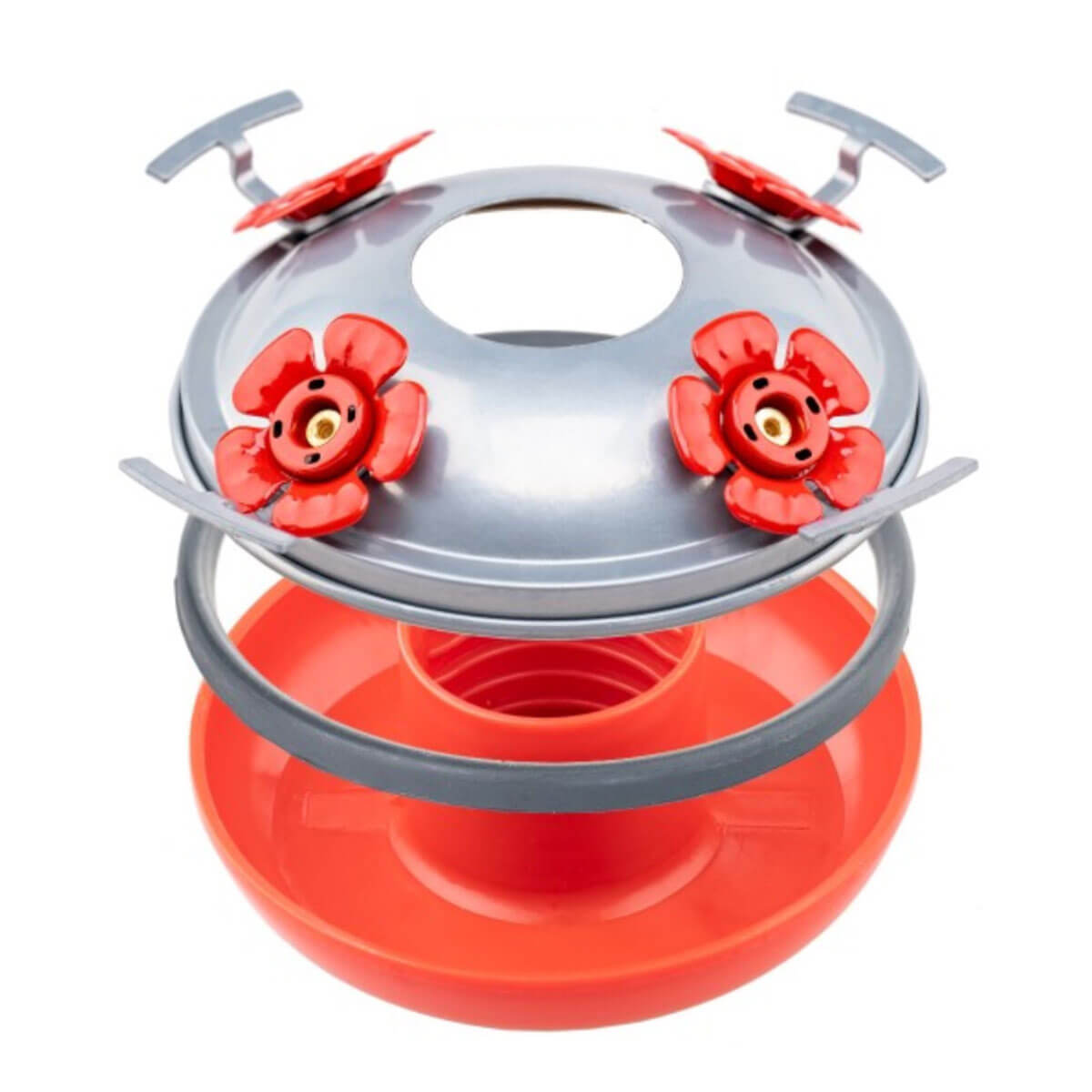 So far, so good
There is still food in the feeder, so it appears there is no more leaking. The product is fine. I did not appreciate the method I was forced to use to pay for my order.
My Special Tiny Friends A++ Seller(s)
This base looks a bit different to the hummers, but after a week of checking it out, several are back. Immediately I could tell that the base doesn't leak like the other was doing (I had used it for 3 years). I love buying these feeders for my friends; they also enjoy the Hummingbirds and the gorgeous glass feeders.
The replacement base is great.
New base superior
Replacement base much improved than original!
Our resident sweetheart seems to like it's improved ports for feeding.
It's been cold here in the PNW so some mornings the nectar is frozen. I hear the sounds of an indignant hummingbird bird telling me to thaw it out!
The new gasket and brass ports do seem better and I have hopes for no rust on the metal in a short time. Our feeder is a bright spot in the winter garden and a joy to see how resilient those tiny bits are!
Better design-fits perfectly!
Fits perfectly with our older glass container. This newer design doesn't leak and the hummers seem to like the perches.
Beautiful
Worked great and so happy to be able to replace the rusty parts
Upgraded base w/bee guards
Bees will still try to feed from the opening but are unable to. Eventually they give up. Hummingbirds are a lot more comfortable feeding now.
An improvement over the old bases!
Keeps out the bees and wasps. Now if only I could keep the ants out!
Join our facebook group!
Stay up to date with the latest discounts
Share photos of hummingbirds
Participate in irregular activities and get a free gift
Join Group